Holiday Decorations for your Home
Somehow you made it through Thanksgiving in one piece (if slightly more plump for wear).
Now that the turkey's been divvied up and the pumpkins have been put away, it's time to start thinking about the most wonderful time of the year!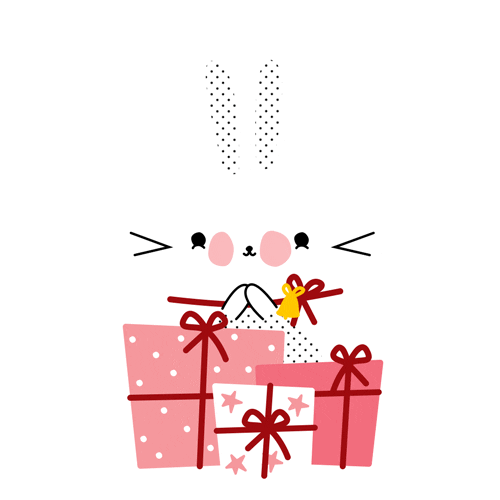 While the holidays can be a fun, festive, time for the whole family to enjoy, it's very easy to get a bit overwhelmed when it comes time to tackle your holiday decor.
We understand this all-too-familiar problem, which is why we've assembled some steps that we think will help you conquer at least one, often neglected, aspect of your home: your bookshelf.
Some of you may be asking yourself: do I really need to decorate my bookshelf?
The answer to that is always yes.
Aside from being easy enough to do, it's a great way to kickstart your holiday decorating, and, with a bit of creativity, you can get it done on a dime!
So join us today as we show you step by step how we trim our bookshelves for the holiday season and keep our homes looking that much more merry and bright!
Match your current decor
First and foremost, take a look around you and evaluate your style.
Are there any colors, textures, or motifs that you can discern among what you already have?
For example, do you love having shades of blush or jade green floating around throughout your room, or are you all about neutrals?
Are you a less-is-more kind of person, or do love going all-out with your decor?
Do you have any special pieces that your bookshelf wouldn't be complete without, or are you starting completely from scratch?
How functional do you need your bookshelf to be?
These are all questions you need immediate answers to before you start tackling your holiday revamp, as they'll dictate the process and your shopping list.
You'll want your bookshelf decor to match with the rest of your holiday decor set-up, so it's best to keep those colors and themes in mind as you go along.
Don't feel confined to just displaying books but, rather, have fun with knick-knacks and decor accents, including tabletop decor. We recommend that you think of your bookcase as a place to showcase not only some of your favorite books but also some of your favorite pieces and play up your unique style.
Get thrifty
A great tip that we keep coming back to, if for no other reason than to save a dime and shop smart, is buying second-hand.
You may think that thrift stores are outdated or tacky (to which, we respectfully disagree!), but you can actually find some great seasonal pieces at a fraction of the cost!
Even if what you find is less than perfect, these well-loved items instantly add character and pizzaz to your space.
Don't discount pieces if you're not a fan of their vintage feel. Instead, take a second to think of a few ways you could potentially upcycle that piece; remember that a can of spray paint, some hot glue, and a holiday floral spray or two can do wonders for kitschy color schemes or missing pieces if you just think creatively 😉!
If your local thrift stores just aren't up to scratch, take to the web instead.
There are plenty of online thrift stores with tons and tons of listings already available for you to peruse and plenty of great bargains for you to snatch up.
Again, we encourage our readers to get creative with what they look for.
Think outside the box
It's easy to get yourself pigeonholed into looking for a very specific piece or type of decor item to complete your bookcase decor revamp, and it can be disappointing when you don't find exactly what you're looking for.
Even worse, you might have all these great ideas, but no budget to follow through!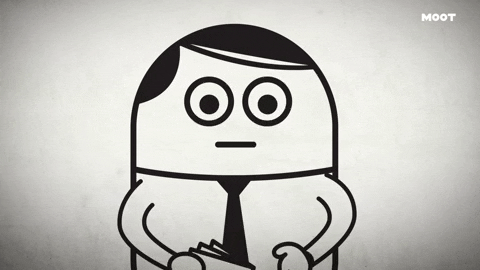 #BallerOnABudget, anyone?
Never fear: most of the smaller items you find in stores can be DIYed on a dime. There are plenty of videos online showing you just how you can get the designer look for less and if you can't find a tutorial, a little brainstorming can yield something similar!
If you're having trouble coming up with ideas, try window shopping at your favorite decor stores for their hottest items and think of ways you can make those items yourself.
We suggest breaking things down into shapes, colors, and materials to get you started on your DIY process and highly recommend using all the resources available to you.
Are you going to try making your own decor this year? We always do a few DIY Christmas decor projects in the month of December! Not only is it super fun but we find it's the perfect way to get into the holiday season and spend quality time with our friends and family.
Look outside
Take a cue from your ancestors and embrace your inner hunter-gatherer by going outside to forage for branches and pine cones.
This step may seem like a no-brainer but sometimes the simplest things are the easiest to forget.
Take advantage of natural twigs and pine cones if they're available to you.
If the rustic look of natural wood and bark clashes with your style, give these pieces a light coat of paint or glitter to help them blend in a little more cohesively with your decor.
With a dash of paint and a sprinkle of creativity, you'll have your bookshelf looking festive and chic faster than you can name all nine of Santa's reindeer!
We hope these tips inspire you to deck your halls with DIY boughs of holly a bit earlier this season—we know we certainly will! But most importantly, enjoy this time decorating your home with your family and friends. Have fun and let it be a relaxing moment rather one that is full of stress. Pour a cup of eggnog and get to decorating and may your holiday season be full of cheer and joy.
---